EXCLUSIVE DETAILS
4:05 PM PT — Contrary to what the lawsuit asserts ""Funny or Die thought this film completely repugnant and would never produce such content," they argue, adding that they had no part in making it. This video's conception, creation, funding, or production was not a part of our efforts. It was added to the website as user-generated content and deleted in 2018 as soon as it was discovered."
According to a new lawsuit, Tiffany Haddish and Aries Spears coerced a 14-year-old girl and her 7-year-old brother to shoot pornographic skits by grooming them. Tiffany's legal team, however, calls this nothing more than a years-long shakedown.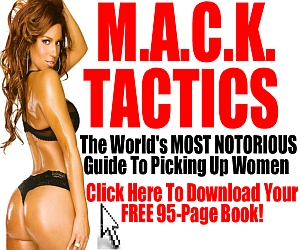 Two siblings, Jane Doe and John Doe, who go by the names of the comedians, are suing them on the grounds that allegedly grooming them as children has left them permanently traumatized. The youngster further alleges that both defendants have molested him.
The older sister claims in the lawsuit, which TMZ has received, that she was just 14 when Haddish won her trust and persuaded her to record a sexually provocative video, instructing her how to imitate fellatio for the comedy.
The allegations are even more distressing since, according to the lawsuit, Haddish brought her younger brother, then 7 years old, to a house where Spears and Haddish allegedly raped him while recording a "Funny or Die" video called "Through a Pedophiles Eyes."
According to Tiffany's attorney, Andrew Brettler, the case is merely an attempt at extortion. Trizah Morris, the mother of the plaintiff, "has been trying to raise these fraudulent claims against Ms. Haddish for several years," Brettler said.
Brettler goes on, "Every lawyer who first took on her case—and there were many—finally quit it as it became obvious that the accusations were false and Ms. Haddish would not be blackmailed. Presently, Ms. Morris' adult daughter is acting as her own counsel in this action. The results of doing this foolish move will be something that they both have to deal with."
The video starring John Doe, according to the siblings, was posted online by "Funny or Die" while he was too young to give his assent. They also claim that Haddish was friends with their mother.
The sister claims in their lawsuit that the trauma she experienced as a result of Haddish's actions has kept her from dating because she is afraid of being taken advantage of and "guided down a path of false trust like the route that Haddish led her down." Both of the siblings claim to have social issues, and the brother says he covers all of his electronics' cameras because he is so terrified of being observed or videotaped.
The siblings claim that their mother attempted to settle the claimed molestation video with Spears for $15,000 as well. They are suing Haddish and Spears for losses incurred.
This is a video that was posted by – wearethemonks on YouTube!!
---