Tracklist:
---
Review:
---
Dancehall-pop artist Toian is turning up the heat for cuffing season with her sprightly new single and music video, Driving Me Crazy. The Miami-based, Jamaica-born starlet makes a memorable debut with eye-popping fashion and colorful looks, not to mention a cameo from fellow 'Jamerican' crooner, Masego. Released on Warner Records, the new signee's single is an ode to a fast-paced lover who knows how to push her buttons. Toian playfully takes back the reins, sounding fierce as ever on the punchy pop beat.
Toian's near seven-year career has been marked by a string of hits with strong radio profiles such as Ice Queen with Vybz Kartel, Stop The Talking with Skillibeng and her own buoyant teaser, Ride The Wave. With new music on the way and a "stay focused, make moves" mentality, the starlet is excited to show the progression of her sound ahead of her debut EP with this new track.  "I've been working my ass off for over a year straight no breaks!!!" she told her nearly 50K followers on Instagram. "It's emotional to see it all coming together!!! Driving me Crazy is the first Single off my upcoming Ep which is already complete.. let's do this!"
After spending some time focusing on genre-bending collaborations, Driving Me Crazy finds Toian returning to her solo work with a sound and a voice more refined than ever before. On the single, Toian channels dejection into flirtatious lyrics, decorated with bright chimes, a bouncy chorus and a few slick punchlines. "You pull up on me like you've been here before/ You know your way around my body/ No navigation boy you know where you're going/ Don't need direction boy you got it," she sings on the track.
The video captures this carefree, vivacious energy, flitting between steamier scenes with her loverboy, played by singer/songwriter Masego, and Toian dancing with her friends. Masego, who joined dancehall siren Shenseea last year for jazzy Jamaican vibes on Silver Tongue Devil, was full of praise after his Toian team up. "Toian's pen game is what shined to me when I first met her," the Navajo singer stated, citing her new material as music that simply "resonates."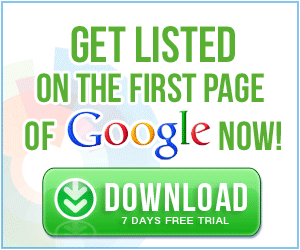 He echoed FLAUNT Magazine who called the rising star "the definition of a storyteller", and she spoke about the lovestruck moments that led to the new single.
"Driving Me Crazy was inspired by my personal experience with infatuation and relationships," Toiann said. "The truth is you never really know if you're coming or going. I'm so happy to see it all come to life."
Press play on Driving Me Crazy above.